When we think about watermelons, the seeds don't even come to mind right?  let me ask you this quickly, do you spit those watermelon seeds out when eating a seeded watermelon? If yes, then you are missing out of the nutrients packed in these little black beauties. In fact, it is good for whole-body health and they're a natural. Read on, and discover what the seeds contain, 7 benefits of these amazing seeds and how to use them, enjoy!
Very Nutritious
On nutritional value, these seeds are loaded with many important nutrients. The seeds are having protein, essential fatty acid, vitamins, and minerals. On mineral front, they are having iron, magnesium, potassium, sodium, zinc, copper and manganese. Many important amino acids like arginne, lysine, tryptophan and glumatic acid are present in it. It is also loaded with essential fatty acid such as oleic acid, linoleum acid, etc. On vitamin side, It has vitamin B complex.
Promotes Heart Health
It is the magnesium found in the watermelon seeds that makes it great for heart health. It helps regulate blood pressure and supports normal running of the heart. This is probably because of its three properties. It is an anti-inflammatory agent, antioxidant and vasodilatory. The seeds also contain citrulline which contributes significantly towards the reduction of aortic pressure thus protecting the heart. One of the health benefits of watermelon seed oil, an extract from the seeds is that it helps reduce cholesterol levels thus contributing in the protection of the heart. 

Improves Sexual Health
The seeds are loaded with many important amino acids like arginine, lysine and glutamic acid. The presence of arginine amino acid boosts your sexual power and helps to urges your sexual desire. The lycopene in the seeds helps in the formation of sperm.
Combats Diabetes
The seeds are effective to certain extent in lowering down sugar level in blood thus helpful to treat Diabetes type 2. To control sugar, one has to take tea of watermelon seeds. Diabetes patients can use watermelon seeds as part of their medication. Boil watermelon seeds for 40-45 minutes. Then drink it as if you drink tea everyday. Magnesium in the seeds regulates metabolism of carbohydrate, which directly impact blood sugar level.
Controls Blood Pressure
Protein in watermelon seeds contains several amino acid. One of them is arginin. Arginin is essential for controlling our blood pressure and healing coronary heart disease. The others amino acid in watermelon seeds include tryptophan, glutamate acid, and lisin. The mineral that dominates most of watermelon seeds is magnesium. Magnesium has essential function for our health, especially for our heart because it controls our blood pressure as well as the carbohydrate metabolism in our body.
Improves Brain health
Magnesium present in watermelon seeds helps in improving memory and also boosts brain health. A noted American study has mentioned that magnesium can accelerate memory function and can treat Alzheimer's disease.
Cleanses and Improves The Health of Your Skin
The sprouted watermelon seeds just like the roasted or raw seeds have the ability to cleanse the skin. The magnesium found in the seeds helps bring out the overall improved skin appearance. Its deficiency has been explained to be the reason for most allergies and skin conditions including eczema and itchiness as a result of creating histamine. Magnesium acts as an antihistamine which is great for the skin. Sometimes the inflammation of the skin is related to fatty acids and skin dryness which is why supplementing magnesium levels is crucial.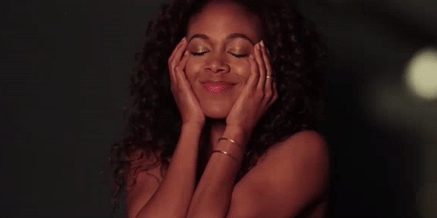 How Do You Use These Seeds?
Watermelon seeds make a great snack. They're similar to pumpkin seeds: they can be eaten in or out of the shell and fit handily into a sandwich bag for snack time or the movie theater.
As with pumpkin or sesame seed shells, some people like the shell; others don't. Eat to your taste, but either way, roast them first for the best flavor. 
How To Roast The Seeds
Rinse watermelon seeds and drain well.

Pat dry to tackiness with a paper towel.

Sift onto a non-stick baking sheet.

Salt the seeds, or add cinnamon or other flavors per your preference.

Bake at 375 F for approximately 10 minutes.

Cool before eating.
Note: If you're on a controlled-fat diet, watch your serving sizes.
Hope you find this information useful, we highly appreciate your comments, shares and insights. Thank you for reading.
…healthy foods, healthy lives.
Remember to kindly Share this article to others on the platforms below ↓.