Hello Everyone! Do you know that the usefulness of okra has made it popular around the world? It is also known as "lady's fingers." Okra belongs to the same plant family as hibiscus and cotton. The term "okra" most commonly refers to the edible seedpods of the plant. It is packed with a lot of valuable nutrients that are of benefit to the human body. Okra (Abelmoschus esculentus) is an economically important vegetable crop grown in tropical and sub-tropical parts of the world like the southern United States (U.S.), parts of Africa and the Middle East, the Caribbean, and South America. Okra which has different varieties is considered an important crop in many countries, because of its nutritional value, and because many parts of the plant can be used, including the fresh leaves, buds, flowers, pods, stems, and seeds.
Many people wonder: Why is okra slimy? That mucilage or "slime" inside of the pods consists of exopolysaccharides and glycoproteins. This gooey aspect of the pods actually provides some really incredible health benefits. Lets look at some important benefits okra has to offer and tips to selecting a good okra:

Helps Stabilize Blood Sugar
Generally, okra is used to stabilize blood sugar by regulating the rate at which sugar is absorbed from the intestinal tract. It is a good vegetable for those feeling weak, exhausted, and suffering from depression and it is also used in ulcers, lung inflammation, sore throat as well as irritable bowel. Okra is good for asthma patients and it also normalizes blood sugar and cholesterol levels. Previous studies reported that okra polysaccharide possesses anticomplementary and hypoglycemic activity in normal mice((1989) Anticomplementary and hypoglycemic activity of okra and hibiscus mucilage. Carbohydr Res 190: 323-328.)

Pregnancy and Breast Feeding
Folate is important for preventing fetal problems during a pregnancy. Low folate levels can lead to a loss of pregnancy or problems for the child in later life. Low folate levels have been linked to conditions such as spina bifida.
Getting enough folate is especially important for women before and during pregnancy, and while breastfeeding.
One 100-gram cup of okra contains 60 mcg of folate. For most people, the recommended daily allowance of folate is 400 mcg.

Good For Bones
Foods that are high in vitamin K, such as okra, are good for the bones. Vitamin K helps the bones absorb calcium. In theory, people who eat enough vitamin K are more likely to have strong bones and fewer fractures. Okra and leafy greens such as Swiss chard, arugula, and spinach add vitamin K and calcium to a diet.

Improves Eye Sight
Okra is also used to improve Eyesight! Okra pods are fantastic source of vitamin A and beta-carotene, which are both important nourishment for sustaining excellent eyesight (along with healthy skin).( International Ophthalmology Clinics: Winter 1998 – Volume 38 – Issue 1 – ppg 155-161) Additionally, this nourishment may help inhibit eye-associated illnesses.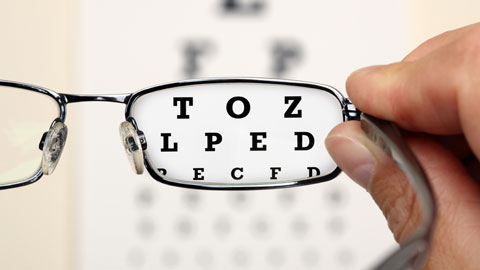 Good Source of Protein
Okra nutrition benefits are so plentiful that it's been called the "perfect villager's vegetable," with its robust nature, dietary fiber and distinct seed protein balance of both lysine and tryptophan amino acids. The amino acid composition of okra seed protein is actually comparable to that of soybean — the protein efficiency ratio is higher than that of soybean, and the amino acid pattern of the protein renders it an adequate supplement to legume- or cereal-based diets.

Avoid Kidney Disease
The frequent usage of okra might help avoid kidney disease. Within the research, "those who consumed okra every day decreased clinical indications of kidney damage a lot more than the ones that simply consumed a diabetic diet." This ties along with diabetes, as almost 50% of kidney disease cases are generated by diabetes. (Lengsfeld C, Titgemeyer F, Faller G, Hensel A (2004) Glycosylated compounds from okra inhibit adhesion of Helicobacter pylori to human gastric mucosa. J Agric Food Chem 52: 1495-1503.)

Controls Cholesterol Level
There are numerous significant illnesses related to high cholesterol level of the entire body. Managing the body's cholesterol level is nearly difficult because it's hard to avoid foods loaded with cholesterol content. One of the better health advantages of consuming okra is definitely the powerful management of the human body's high cholesterol level. This healthy vegetable is beneficial in slimming down and also decreasing cholesterol therefore keeps a healthy and also low cholesterol body. Okra have been taken advantage by diet advisers due to these qualities.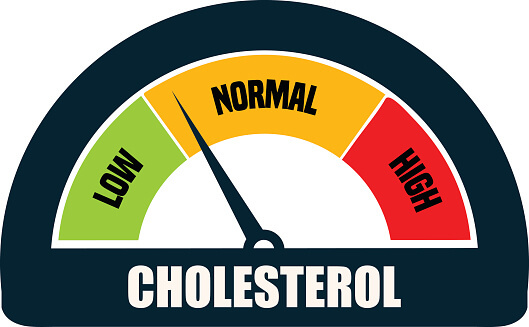 Three Tips to Selecting a Good Okra
• Look for pods the size of your pinkie or at most, your index finger. Those will be the youngest pods, and the younger the pod, the less the slime
• The second thing to look for is color: The brighter the pod, the fresher it is. Look for bright green pods with no blackened age spots.
• Then snap off a tip. It should break off like a crisp green bean.

How Do you Cook Okra Without Being Slimy?
One method is to cook it whole or if you're going to slice it, aim for bigger chunks. To reduce slime, some cooks soak whole okra in a mixture of vinegar and water for 30 to 60 minutes before using it in recipes. If you are wondering how to cook okra there are so many great okra recipes, especially from Africa, that are comforting, delicious and nutritious when the right, healthy fats are used. For starters, if you like "okra stew,"try this healthy recipe:

Okra Stew Ingredients
• 500g beef/chicken
• 8 pieces of fresh okra, chopped
• 4 medium sized tomatoes, chopped
• 1 table spoon ground crayfish
• A handful ugwu leaf or Spinach
• 3 cloves of garlic
• 1 medium sized onion 2 stock cubes
• 1 teaspoon cayenne pepper
• Salt to taste
Procedure
• Season beef with stock cube, onion, salt and pepper and cook until tender.
• Heat up olive oil in a pan, add the boiled beef to brown for few minutes.
• Take out the beef from the oil and reduce the oil, add onion, garlic and saut for 30 seconds.
• Add the diced tomatoes, pepper, and saut for 5 minutes on medium heat until the veggies are soft.
• Add the okra and saut until they are tender, add some meat stock to the content and stir properly.
• Season with crayfish, 2 stock cubes, pepper and salt. Cook the stew for 5 minutes until it is nice and thick.
• Return the fried meat to the content and stir to combine, add the shredded ugwu leaf or spinac and stir.
• Taste for salt and adjust the needed ingredients. Take okra stew off heat and serve with boiled rice.
Is It Safe to Eat Raw Okra?
Yes, you can eat okra raw too. Just make sure you have washed the okra thoroughly first.
Side Effects and Allergies of Okra
In general, check with your doctor before adding okra to your diet if you have an ongoing medical condition or are currently taking medication because, it is advisable for people taking metformin not to consume okra as it interferes with the drug's action. Metformin helps to keep sugar levels in control and okra intake may nullify its effects. Moreover, okra is rich in oxalates which may bind with existing gall and kidney stones and cause them to deteriorate. Therefore okra should be consumed in optimum quantities.
Okra sure is quite common. But what makes it special as you saw, is the host of benefits it offers. Start including this veggie in your diet – if you aren't already but if you have been consuming it, do spread awareness about it. Thank you for reading!
…healthy food, healthy lives.
Remember to kindly Share this article to others on the platforms below ↓